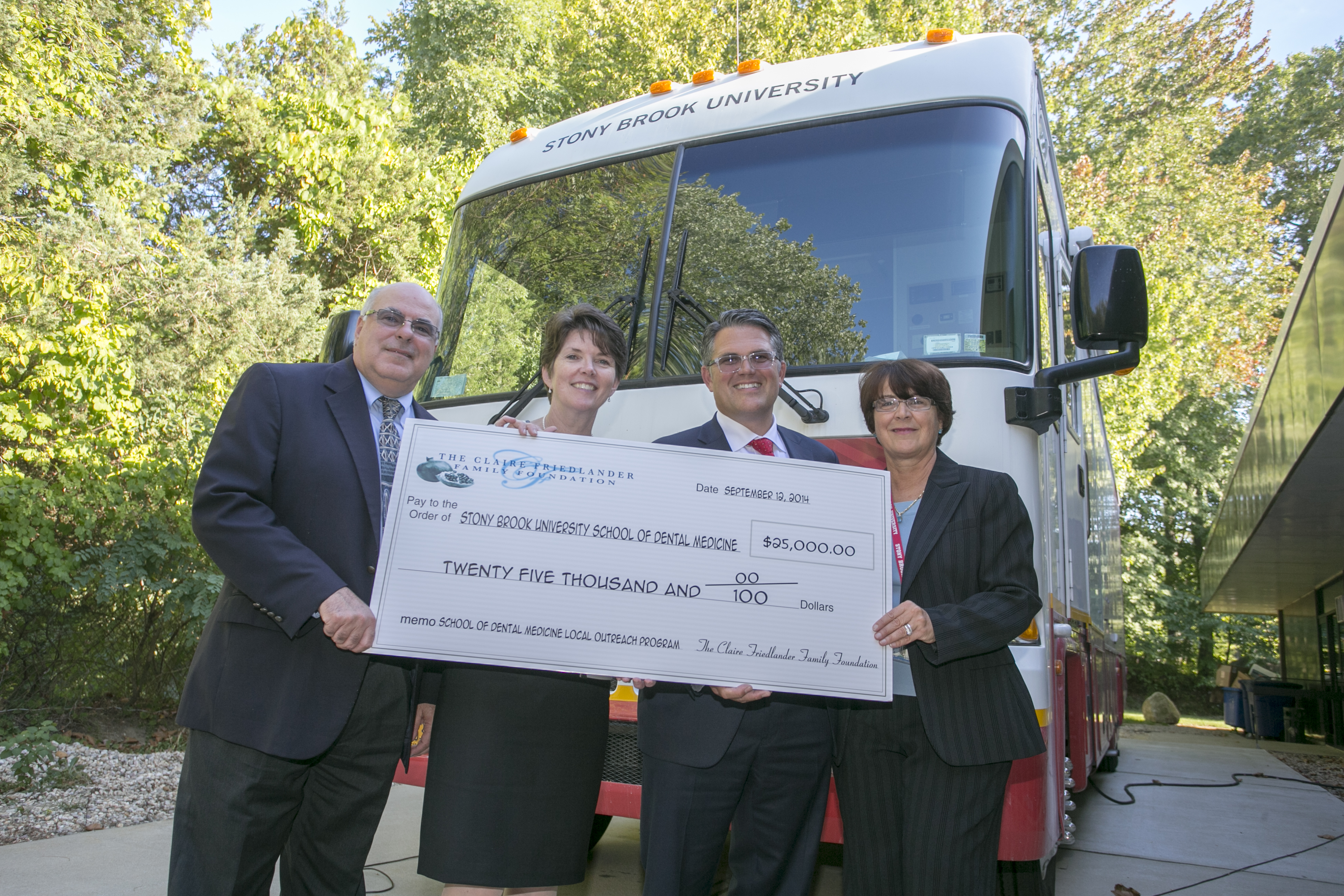 Giving back to the community is one thing we feel strongly about at The Claire Friedlander Family Foundation and one reason we are happy to provide a grant to The Stony Brook School of Dental Medicine. The grant will be used to help fund the mobile dental clinic which provides dental screenings and preventative services to over 4500 people across Long Island.
The majority of patients seen in the mobile dental clinic are disadvantaged children. Without the clinic, these children would not receive the dental care they each deserve. Oral health is an indicator of a persons overall health. Improper care can lead to a multitude of problems. Children with untreated dental disease can suffer from physical, emotional, and social problems. Often, they are unable to eat or sleep properly and will have difficulty concentrating in school. Oral disease also increases the chance of developing respiratory illness or diabetes.
Knowing the importance of oral health and recognizing the number of children who do not have access to proper care, The Stony Brook School of Dental Medicine's Dental Care Center created a mobile dental clinic out-fitted with state of the art equipment and technology. With the ability to go out into the communities, they are able to provide care to thousands of individuals who otherwise would go without.
The directors of The Claire Friedlander Family Foundation, Peter J. Klein, Adam J. Gottlieb, and Irene M. Klein, understand the importance of providing care to this disadvantaged population and are pleased to provide financial assistance.