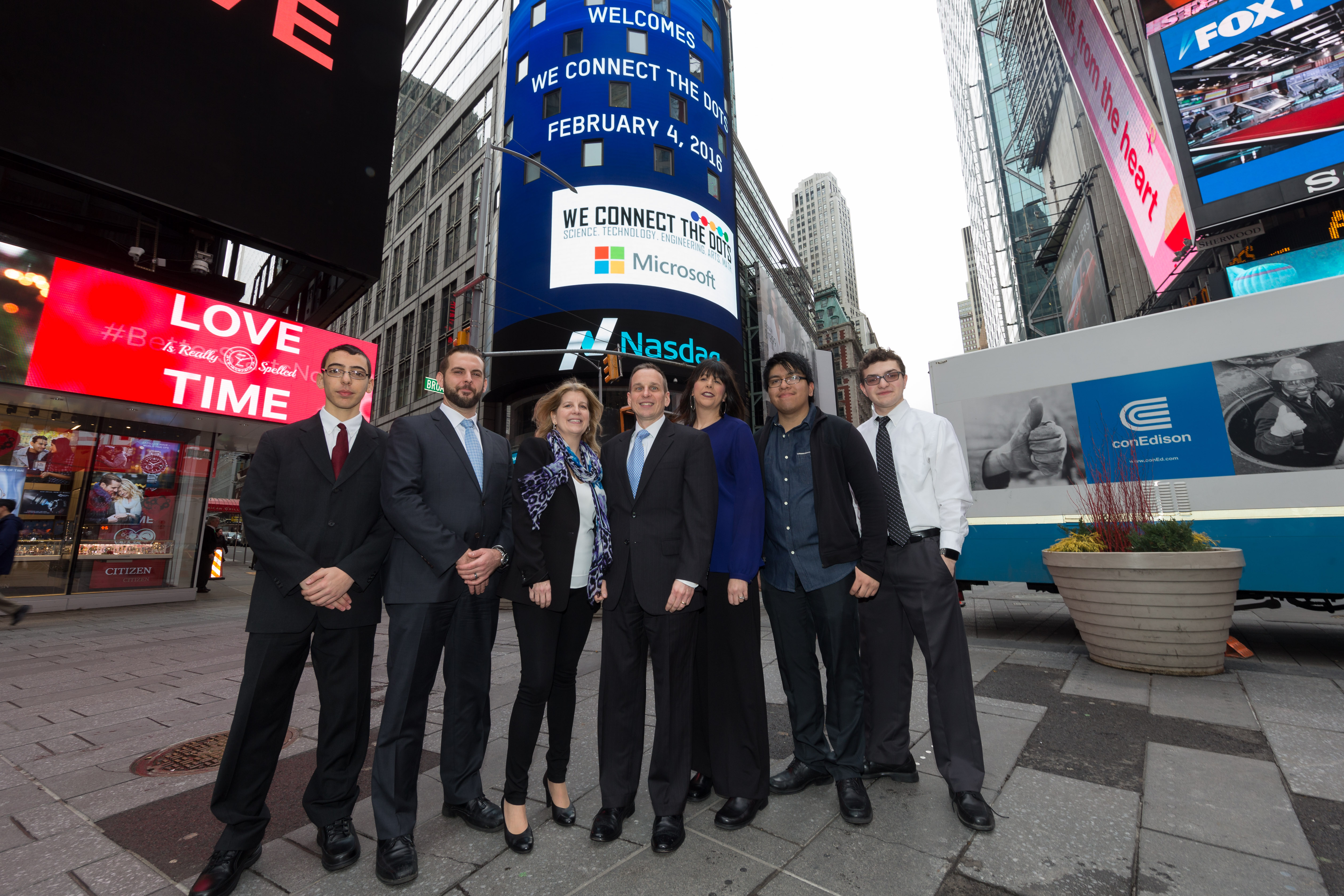 Founded in 2012 by former Microsoft Employee Laurie Carey, We Connect The Dots is a not-for-profit organization based out of Long Island, NY, with the mission to excite, inform and educate students about Science, Technology, Engineering, Arts, and Math (STEAM) careers.  Through strategic collaboration with schools, local governments and leading organizations within the technology industry, WCTD provides experiential learning programs that educate students about the opportunities available within STEAM careers, and teaches them the skills needed to enter the 21st Century workforce.
The Claire Friedlander Family Foundation is proud to support We Connect The Dots to enable them to expand the reach and impact of its overall organization.  Through operational investments from CFFF, WCTD has invested in the tools and resources to build a strong sustainable organization, such as  investments in a new Program Manager to run the overall organization, as well as not-for-profit fundraising software platform to provide fundraising to attend features for our student programs, grant management, and constituent relationship management. With these i
nvestments WCTD can now support building a long term sustainable organization to support a greater number of students and communities providing the workforce skills training in STEAM disciplines for students ages 13-22.

Photo: From left to right: Luis Tolosa, Senior Student Ambassador; Anthony Brigante, Student Ambassador; Antuan Santana, Operations and Community Manager – Microsoft; Donna Woodhull, Operations and Community Manager – Microsoft; Laurie Carey, Founder and Executive Director of We Connect The Dots; Stephen Sobierajski, Program Manager; Vincent Occhiogrosso, Community Ambassador President.