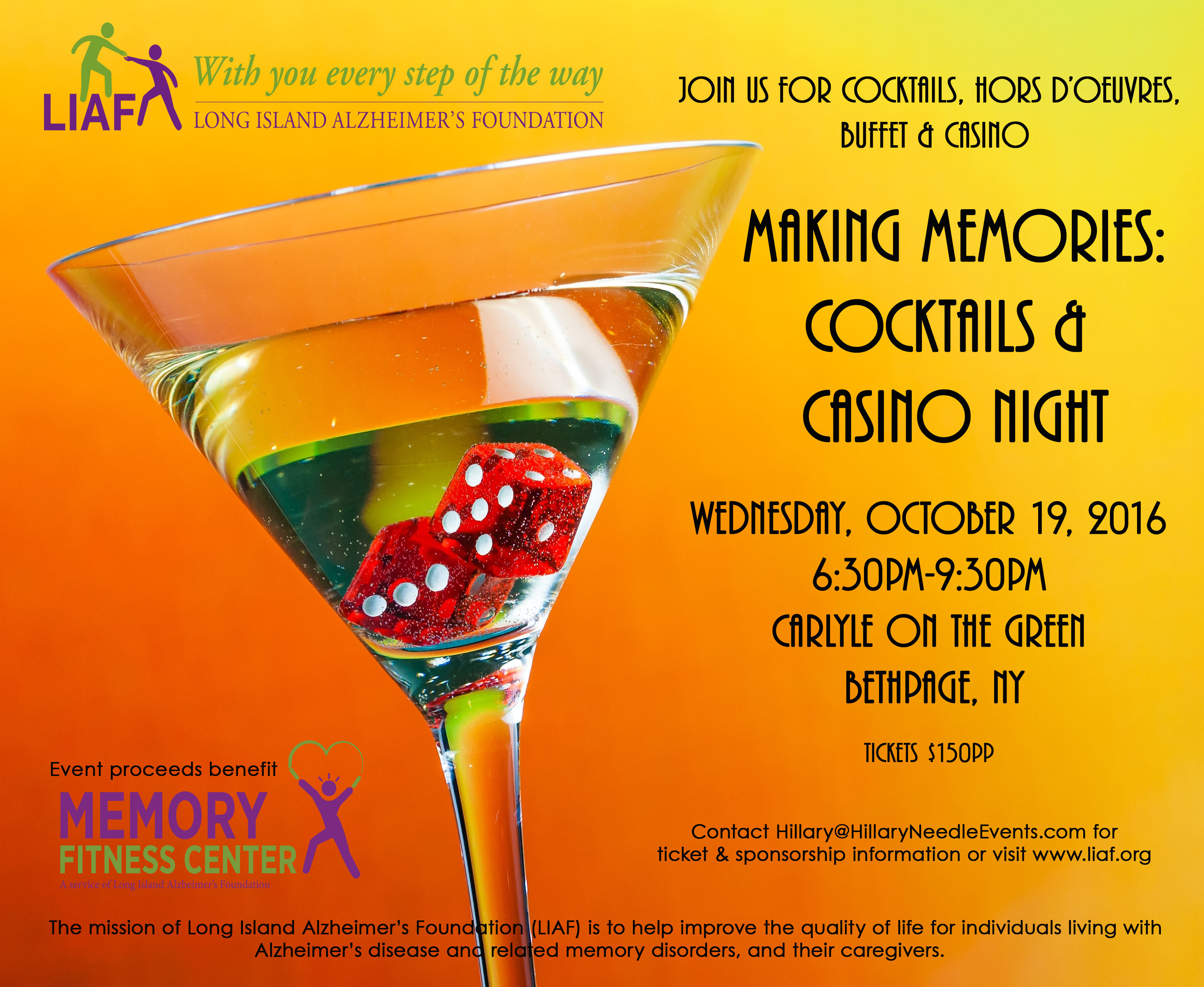 The Long Island Alzheimer's Foundation (LIAF) is pleased to honor Peter J. Klein, President, The Claire Friedlander Family Foundation, with the "Outstanding Philanthropic Achievement" Award at their annual awards event Making Memories: Cocktails & Casino Night on Wednesday, October 19, 2016, 6:30pm at Carlyle on the Green, Bethpage, NY.   The evening's festivities will feature cocktails, hors d'oeuvres, buffet dinner, casino and prizes.  Funds raised will support LIAF's mission to help improve the quality of life for individuals living with Alzheimer's disease and related memory disorders, and their caregivers. For more than 25 years, LIAF has been providing supportive community-based services to Alzheimer's families on Long Island. LIAF takes considerable pride in its pioneering role in the development of cutting edge services that foster the independence, dignity, well-being and safety of individuals with Alzheimer's, thus aiding in the prevention of premature nursing home placement. LIAF's programs offer help and hope for families grappling with Alzheimer's disease.
"I am pleased and very honored to represent the Claire Friedlander Family Foundation and be recognized by LIAF. We are proud to support their numerous programs for patients and caregivers on Long Island and in Queens," said Klein.  "LIAF has a deep impact on families struggling with Alzheimer's and I look forward to a successful and fun Making Memories event."
For information on tickets and sponsorships and to learn more about LIAF visit http://www.liaf.org or contact Hillary@HillaryNeedleEvents.com.