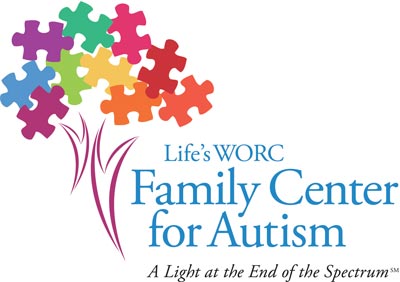 In keeping with Claire Friedlander's wishes to promote tolerance and understanding, the Claire Friedlander Family Foundation is pleased to sponsor the 2nd Annual Life's WORC and The Family Center for Autism essay contest in conjunction with Life's WORC and Schneps Communications. All ninth through twelfth grade students currently enrolled at a public or private school in Queens, Nassau or Suffolk Counties were eligible to participate. More than 90 essays were submitted to the judging panel comprised of the following distinguished leaders:
Peter J. Klein, President, The Claire Friedlander Family Foundation
Gene Bernstein, CEO, Northville Industries Corp.
Kelly McMasters, Asst. Professor of English/Publishing Studies Director, Hofstra University
Janet Koch, Executive Director, Life's WORC
This year's essay question was: Why do autistic and developmentally disabled people become the targets of bullies, and how can my school and community prevent it?
All of the entries were fantastic, but the three winners stood out from the rest. Please click on their names below to read their essays.
First Place and winner of $3,000: Gilda DelBianco, 9th Grade, Bishop McGann-Mercy Diocesan High School, Riverhead
Second Place and winner of $2,000: Bridget Murphy, 12th Grade, Kellenberg Memorial High School, Uniondale
Third Place and winner of $1,000: Alexandra Hildreth, 11th Grade, Garden City High School, Garden City
The winners were celebrated at a reception, held at The Family Center for Autism, on May 31. For more information visit http://familycenterforautism.org/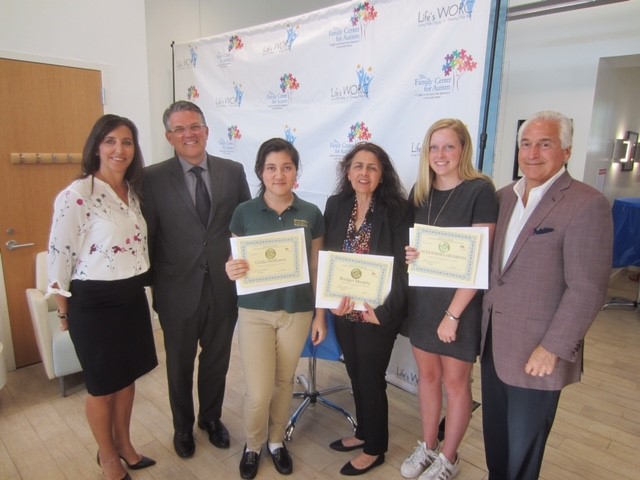 Janet Koch, Peter Klein, Gilda DelBianco, Lisa Murphy, Alexandra Hildreth, Gene Bernstein