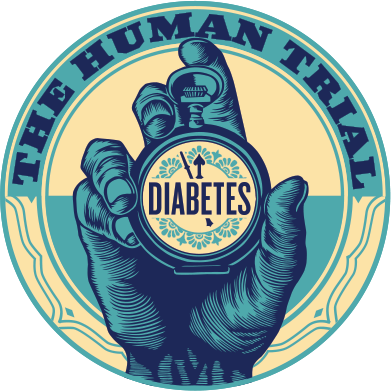 The Claire Friedlander Family Foundation recognized the significance of filmmakers Lisa Hepner and Guy Mossman's vision to document the scientific research via stem cell therapy to cure type 1 diabetes and proudly supported production of The Human Trial, a feature-length documentary with unprecedented, real-time access to one of America's top labs — ViaCyte in San Diego. This groundbreaking film follows the team's triumphs and failures in the lab as they attempt to make medical history at a landmark clinical trial in 2018.
"The CFF grant has helped us to document every step of this remarkable journey in medical science. Specifically, we have used the grant to film the patients in Cohort 2 of ViaCyte's Pec-Direct trial—where they receive the therapeutic dose of islet cells," said Hepner. "We have been waiting four years to film with patients, and we always thought that they would become the emotional heart of the film. And they are."  Hepner continues "their stories of living with T1D are heart-wrenching, and their participation in the clinical trial dramatic. Through the three patients we experience first-hand the terrible physical, emotional and financial costs of the disease while they ride the trial's hope/despair rollercoaster."
More than 90 years after the discovery of insulin, ViaCyte has received FDA approval to launch the first ever-human trial of a stem-cell derived treatment that might cure type 1 diabetes. ViaCyte's trial is only the third ever in the US, and the sixth ever in the world to use embryonic stem cell therapy to cure a disease.  Hepner, a type 1 diabetic for 26 years, collaborated with her husband cinematographer, Guy Mossman, to produce a film capturing how science, commerce and politics intersect and to show that science is anything but sterile.
Peter J. Klein, President, The Claire Friedlander Family Foundation, said "the foundation supported The Human Trial to help shine a light on the serious reality of living with diabetes and how scientific breakthroughs are not only possible but probable."
For more information on The Human Trial visit www.thehumantrial.com