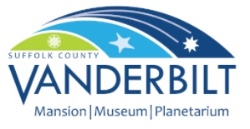 The Claire Friedlander Family Foundation is pleased to provide a grant to The Suffolk County Vanderbilt Museum located in Centerport, NY. The Museum is a unique combination of mansion, marine and natural history museum, planetarium, and park that is dedicated to the education and enjoyment of the people of Long Island and beyond.
They achieve their mission through the thoughtful preservation, interpretation, and enhancement of the Eagle's Nest estate as an informal educational facility. Many exhibition and program themes focus upon Long Island's Gold Coast era. Programs also concentrate on William K. Vanderbilt II's desire that his marine, natural history, and ethnographic collections promote appreciation and understanding of the marvelous diversity of life, other cultures, and scientific knowledge. Planetarium programming, more specifically, focuses on scientific knowledge and seeks to capture Mr. Vanderbilt's sense of adventure and exploration through state-of-the-art entertainment.
Foundation President Peter J. Klein said "by supporting the Vanderbilt Museum, we are able to assist them with their operations, creation of virtual education programs, and the distribution of digital content in the form of significant pieces from the Museum's collections. It's important to us to provide funding during this most challenging time because the museum does so much for the local community. It really is an important piece of local history."
For more information visit vanderbiltmuseum.org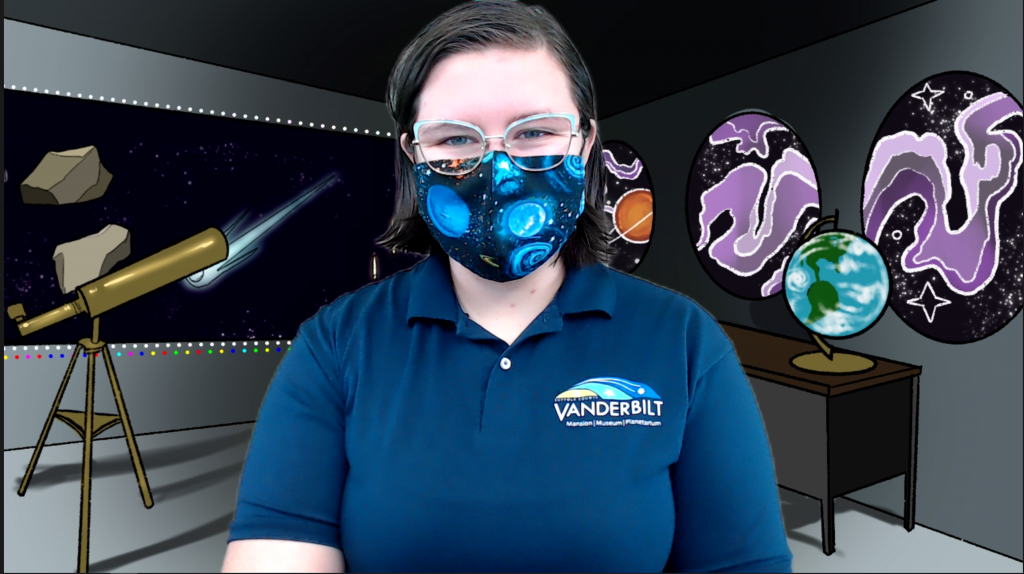 Erin Bennett is an astronomy educator at the Vanderbilt Museum's Reichert Planetarium. She is shown here just before she began a recent live, online education program for a Long Island school. The virtual classroom background behind her was designed by Megan Gallipeau, the Planetarium's graphic illustrator.