The Claire Friedlander Family Foundation was pleased to make a grant to assist Temple Beth El, located in Huntington, NY, with a long-planned kitchen renovation project that will enable them to provide meals for the food insecure in the Huntington Community. Temple Beth El recently dedicated the new facility that will make a positive impact on their community outreach.
"Temple Beth El's commitment to aiding the poor and feeding our neighbors is a mission The Claire Friedlander Family Foundation will stand behind," said foundation President Peter J. Klein. "It was our pleasure to help them expand their good work within the community."
On the day of the dedication, Temple Beth El volunteers were busy preparing meals for seniors living in Paumanok Village as well as families associated with Tri-CYA.
For more information visit https://www.tbeli.org/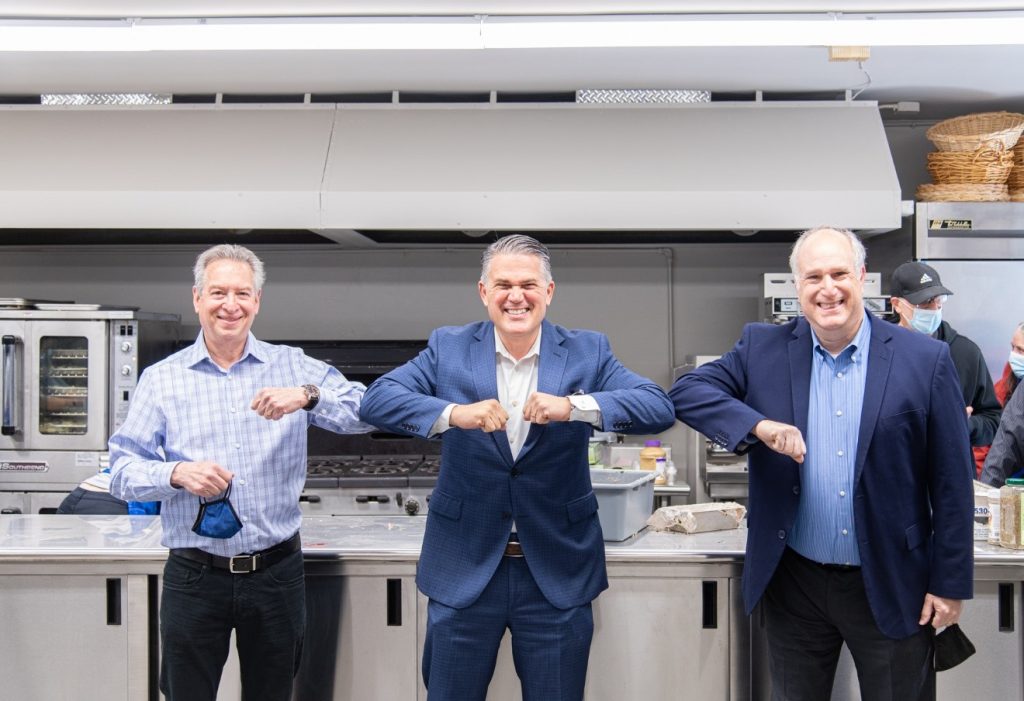 L-R: Rob Seiler, Chair of the Temple Beth El's Kitchen Renovation Committee, Peter Klein, President, The Claire Friedlander Family Foundation and Rabbi Jeffrey Clopper dedicate the new facility.