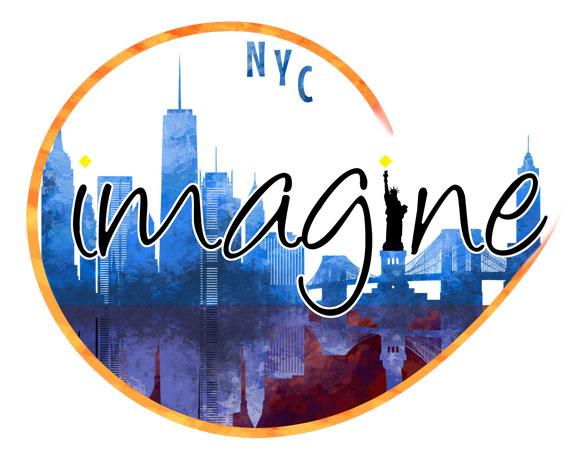 The Claire Friedlander Family Foundation is pleased to support the Arts & Culture Award category for the Inaugural NYC Imagine Awards. This event was created to offer formal acknowledgement to some of NYC metro's most effective and innovative nonprofit organizations. The success of the Long Island Imagine Awards, now in its 10th year, inspired founder Ken Cerini, CPA, Cerini & Associates LLP, to bring this innovative and inspiring event to NYC to shine a spotlight on the incredible nonprofits in and around the City. The winner in each category was announced LIVE at the awards gala on Tuesday, October 19, 2021 at the Edison Ballroom. Crystal Cranmore, WABC-TV's Eyewitness News Race and Culture Reporter served as Emcee.
$5,000 grants were awarded in the following categories: Social Impact, Innovation, Arts & Culture, Rising Star, and Leadership Excellence. More than 270 501(c)(3) organizations located in and/or serving The Bronx, Brooklyn, Manhattan, Queens, and/or Staten Island submitted applications. Of this pool of worthy applicants, 20 were selected as finalists and one in each category was announced as the winner. The 2021 NYC Imagine Awards Winners are:
Aetna Rising Star Award – ALD Alliance
Alliant Leadership Excellence Award – Girls Educational & Mentoring Services (GEMS) – Rachel Lloyd CMG, Founder and CEO
Cerini & Associates Social Impact Award – City Harvest
Claire Friedlander Family Foundation Arts & Culture Award – Museum of the City of New York
Nonprofit Resource Hub Innovation Award – Northern Manhattan Improvement Corporation (NMIC)
Cerini & Associates Fan Favorite Award – FABSCRAP, Inc.
"Supporting and investing in arts and culture organizations was important to our founder, Claire Friedlander, so it's natural that the foundation continue this outreach on her behalf. The Inaugural NYC Imagine Awards is a perfect vehicle to connect with and promote NYC's world-class arts and culture nonprofits," said foundation President Peter J. Klein.