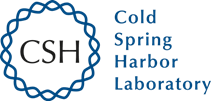 The Claire Friedlander Family Foundation recently pledged a very generous grant for a powerful new genome sequencer located at the Cold Spring Harbor Laboratory's (CSHL) Genome Center. CSHL is a world-renowned, private research and science education institution with more than 50 labs focused on cancer, neuroscience, quantitative biology, and bioinformatics & Genomics and plant biology.
Scientific interaction and exchange of new ideas within the institution's research community is enhanced by shared resources and a robust Meeting and Courses program that attracts approximately 9,850 scientists from around the world each year to CSHL facilities on Long Island.  A new meeting venue in China attracts an additional 2,650 participants.
Peter Klein, President of the Claire Friedlander Family Foundation, credits his formative years as a student at Bronx High School of Science with his continued interest in the potential of scientific research.     "My years at Bronx Science taught me to work in a team as well as how to manage time, which I had very little of, and sparked my intellectual curiosity which today continues with my amazement by scientific advances."
Mr. Klein joined the Laboratory's President's Council in 2013 and was struck by lectures on genomics technology advancements behind the promise of personalized medicine.  These advances now influence his philanthropy as well as his work as a wealth manager.   The Foundation's mission is somewhat broad but always focused on making a difference.  It aims not only to provide financial support, but to invest in its grantees by encouraging collaborations, growing new relationships and bringing new resources to the table.  Mr. Klein also provides his business acumen to assist in further development where needed.
CSHL stands out among the many excellent causes supported by the Foundation because as Mr. Klein noted, "As the old saying goes, the Lab had us at 'hello'."  When he and his wife Irene, Vice-President of the Foundation, first attended an event at the Lab, they knew "it was a special place with highly engaged, brilliant folks doing impassioned work," and they wanted to help.  What impresses each of them most of all are the people.  "The people are the most important assets of any knowledge-based enterprise, which is very much the case at Cold Spring Harbor Lab."
For more information visit CSHL website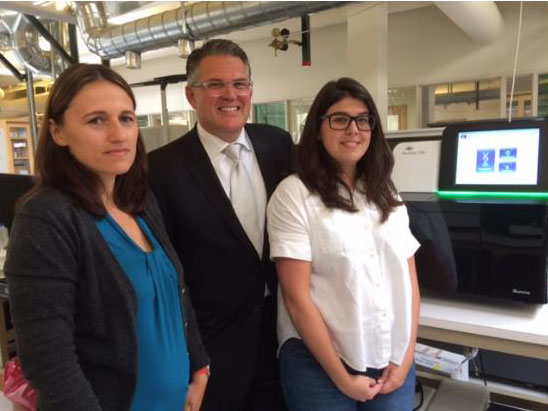 Claire Friedlander Family Foundation President Peter Klein, center, with Elena Ghiban and Olivia Ramos, computational scientists in CSHL's Genome Research Center