Claire Friedlander
The Claire Friedlander family foundation was established by Claire Friedlander upon her passing several years ago. Claire was a New Yorker – a teenager who "landed" in Brooklyn in 1949. She and her parents emigrated from war torn Poland where her brother Bruno, grandparents, aunts and uncles and hundreds of friends from her village were led away in cattle cars – trains bound to concentration camps and death.
While Claire witnessed terrible atrocities at the hands of intolerance and bigotry, she and her parents survived thanks to the kindness and righteousness of a peasant family who didn't know them but knew what was right. They put their own lives on the line to help others. Claire never forgot this lesson – that in a sea of hatred there can be hope and kindness.
---
Belief Statement
We believe that, in its most elegant form, we are investors-investing in the nonprofits we support – and in doing so pay special attention to these "investments" to insure they flourish and achieve their objectives. The attributes to our eleemosynary work include the following:
Collaboration
Working to achieve larger goals in a timely fashion
through our network of other philanthropic funders.
Dialogue with our grantees
They should be frank with us-we don't want them to tell us just what (they think) we want to hear – we want them to challenge us and to be frank. Can they achieve their goals with half of the funds requested or will it jeopardize the project? What can they achieve with less funding? Who can we possibly collaborate with to achieve the stated goals?
Advocacy
Understanding our grantees and their "business models" and assisting them to achieve their goals by spreading the word and advocating for their work.
Grass Roots
We prefer to align with nonprofits that are passionate about their work and the people they serve-and do so efficiently (we realize the importance of overhead but never to an excess – efficiency is our lodestar).
Adopting and utilizing a model of "disciplined, efficient
collaborations"
That is, focusing on a cause, aligning collaborators with
similar interests, agreeing on mutual, achievable goals, gleaning data
analytics on the subject matter and focusing on measurable outcomes.
---
Mission Statement
The Claire Friedlander Family Foundation, as a legacy agent, frames our giving in the spirit of our grantor – and does so with a mindfulness towards impact, effectiveness and sustainability. We serve to partner with our grantees and fellow philanthropic leaders in a fashion that promotes collaboration and transformation.
We believe that, in its most elegant form, we are investors – investing in the nonprofits we support – and in doing so pay special attention to these "investments" to insure they flourish and achieve their objectives.
---
Why the Pomegranate?
Many have asked why we chose to use the pomegranate as the symbol of the Foundation. The origin dates back to a trip to Israel that we took to pay our respects to Claire after she passed. Sitting in a cafe in Jerusalem, we noticed a painting of a pomegranate in a store across the road. We were drawn to it. We learned that the pomegranate is an ancient symbol of good deeds to be done throughout a lifetime, and we knew it was something that Claire would appreciate as a mark of her philanthropic legacy.
---
Our Grant Making
The foundation's giving represents an eclectic array of interests – areas such as education, performing arts, healthcare and wildlife & the environment. Below you will find a brief explanation of some our grant making operations, although the Foundation's giving is not exclusive to these areas:
Fine Arts & Arts Education
From music to dance and artistic pursuits in between, the Foundation stands as a partner – indeed in advocate, to organizations focused on providing arts education, grassroots performance groups and substantive cultural programs which brings the joy of an "artful life" to others.
Healthcare
The Foundation supports research and care initiatives focused on combatting diseases affecting children and the elderly. We strongly believe that through science-based research many of these diseases can be eradicated – but only through a concerted effort towards scientific collaboration. To that end the Foundation sees itself as a facilitator – working between the care-based groups and those that seek breakthroughs in the labs. additionally we support oral health care programs for we believe that basic dental care should be given to all people.
Education
We believe that education is the greatest enabler – allowing those less fortunate to rise above their stations in life and flourish in a world guided by merit rather than anything else. From universities to grade school programs, the Foundation utilizes its considerable resources to engage today's leaders to locate and facilitate programs that move the proverbial needle in the right direction. We especially see the movement towards STEM (science, technology, engineering and math) educational efforts as being meaningful and "needle moving".
Wildlife and the environment.
The Foundation, taking our cue from our benefactor, supports charitable organizations that promote proper treatment and care for pets and animals. From dogs and cats left to a certain death to more environmental-based advocacy programs, we stand ready to insure humane treatment in the animal kingdom. We also see the importance of focusing on the environment and water education and safety especially.
We do not accept solicitations for grants.
---
Directors & Trustees
Peter J. Klein, CFA®, CRPS®, CAP® –  President/Treasurer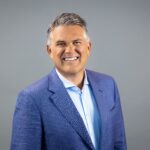 Peter J. Klein is the chief investment officer and founder of ALINE Wealth at Hightower Advisors with offices in Melville (Long Island) and New York City. Previously, Peter worked at UBS (Paine Webber) since 1994, where he was recognized in the UBS Global Circle of Excellence in 2008. Peter earned a Bachelor of Science in economics from Stony Brook University and a Master in Business Administration in finance from CUNY Baruch College in New York City. He is a Chartered Financial Analyst (CFA®), a Chartered Retirement Plan Specialist (CRPS®) and a Certified Advisor in Philanthropy (CAP®). He recently received the Chartered SRI Counselor designation (CSRIC®) as part of a commitment to helping clients navigate ESG and SRI investing. Peter is also the author of two well-regarded books, Getting Started in Security Analysis (Wiley, 1998, 2009) and A Passion for Giving: Tools and Inspiration for Creating a Charitable Foundation (with Angelica Berrie, Wiley, 2012). His practice is focused on providing comprehensive wealth management solutions—serving as a fiduciary for his client's and their legacies.

Peter was named to Forbes' list of the Best-In-State Wealth Advisors in New York from 2020-2022. He is the recipient of the Community Impact Award by Long Island Business News' (LIBN) 2021 Corporate Citizenship Awards. Peter has been honored by the Diabetes Research Foundation as the recipient of the Gillan Family Humanitarian Award by the Child Abuse Prevention Service (2011), as Man of the Year by Life's WORC (2013), as Philanthropist of the Year by the Long Island Alzheimer Foundation (2014), as the recipient of the Larry Kushnick Memorial Award for Community Service (2017) and named the Best Philanthropist on Long Island in 2017 by Bethpage Federal Credit Union. He was recognized by Dan's Papers on the 2021 PowerList of the East End.

Peter and his wife have been married more than 25 years, and they have three children. He is very active in his community, advising private foundations in a professional capacity and volunteering on various boards. He is President of The Claire Friedlander Family Foundation and serves as Chairman of The Tilles Center for Performing Arts Council of Overseers. He sits on the boards of the Huntington Hospital, the Holocaust & Tolerance Center of Nassau County, the Huntington Library Foundation, Life's WORC/Family Center for Autism, the Dean's Advisory Board of Harvard's School of Dental Medicine, the Dante Foundation, Cold Spring Harbor Laboratory Association and formerly on the board of the Long Island Community Foundation and the Bronx High School of Science Alumni & Endowment Committee.

Irene M. Klein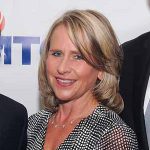 Irene serves as Vice President for the Claire Friedlander Family Foundation. She holds a degree in psychology and sociology from Stony Brook University. She grew up in Strong's Neck (Setauket) and is a graduate from Ward Melville HS. She is the youngest of 7 children. Irene remains active in the women's tennis committee at the Bay Club as well as several charitable endeavors including JDRF, and LI Ballet Theater (where she is instrumental in bringing the Nutcracker to LI each Thanksgiving for more than a decade now).
Courtney Klein
Courtney Klein is a management and program analyst with the Department of Justice, focusing on cyber intrusion crimes.  In this role, she assists in efforts to bring the perpetrators of cyber-attacks to justice.  She is a graduate of the Georgetown University's Walsh School of Foreign Service (Cum Laude, 2016) where she studied Science, Technology, and Security.  She was a contributing editor for The Hoya and a proposal manager/technical writer at GovernmentCIO, an IT consulting firm where she was employed from graduation until 2017.  She grew up in Huntington, New York and attended Saint Anthony's High School.  Her passions include security, the arts, Holocaust remembrance and tolerance training (anti-bullying), and international affairs.  Courtney is proud to be acting on behalf of Claire through the foundation and is currently working to expand the foundation's sphere of work to include organizations in her current home, Washington, D.C.
Kelly Klein
Kelly Klein is a graduate of The George Washington University Milken Institute School of Public Health (BS, 2018).  She is a Senior Research Analyst at the Lewin Group, a healthcare consulting company in the Washington, D.C. area. She grew up in Huntington, New York and went to Saint Anthony's High School. She is passionate about the arts, the environment, healthcare, public health and specifically women's cardiac care. Kelly remembers going to some of her first Nutcrackers with Claire and she is so proud to be a part of the Claire Friedlander Family Foundation and to continue Claire's legacy.
---
Our Financials
2013 Form 990 – Download
2012 Form 990 – Download
2011 Form 990 – Download
---
From the President's Desk