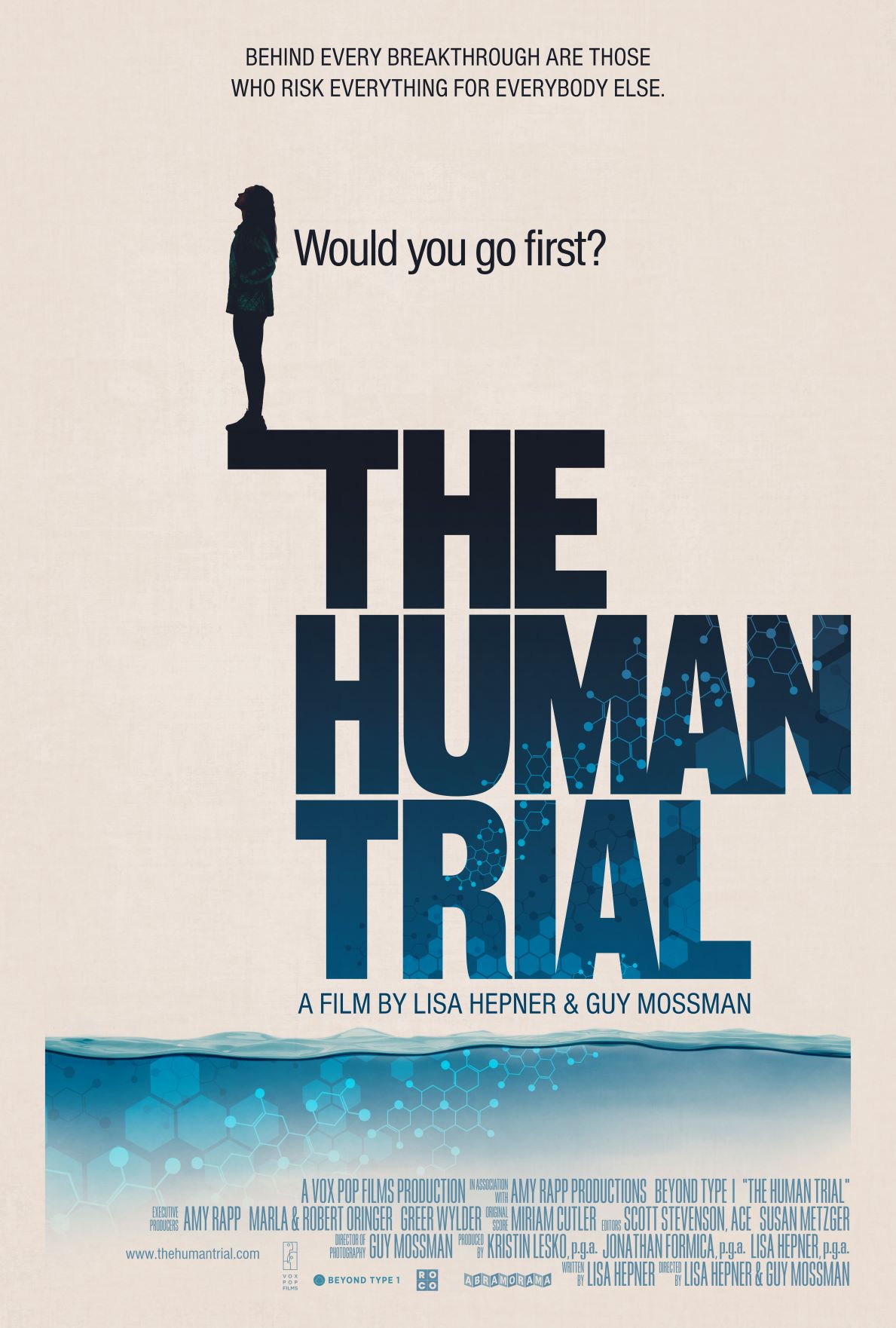 The Claire Friedlander Family Foundation recognized the significance of filmmaker Lisa Hepner's vision to document the scientific research via stem cell therapy to cure type 1 diabetes and proudly supported production of The Human Trial, a feature-length documentary with unprecedented, real-time access to one of America's top labs — ViaCyte in San Diego. This groundbreaking film follows the team's triumphs and failures in the lab as they attempt to make medical history at a landmark clinical trial in 2015.
More than 90 years after the discovery of insulin, ViaCyte has received FDA approval to launch the first ever-human trial of a stem-cell derived treatment that might cure type 1 diabetes. ViaCyte's trial is only the third ever in the US, and the sixth ever in the world to use embryonic stem cell therapy to cure a disease. Hepner, a type 1 diabetic for 25 years, collaborated with her husband cinematographer husband, Guy Mossman, to produce a film capturing how science, commerce and politics intersect and to show that science is anything but sterile.
Lisa Hepner chronicles the genesis of the film and what the funding from the Claire Friedlander Family Foundation has meant to the production. "In 2011, my husband Guy Mossman and I heard about a radical stem cell treatment for diabetes, a disease that shockingly kills over five million people each year. Driven by a desire to find a cure for my own type 1 diabetes (T1D), we were given unprecedented access to a groundbreaking clinical trial – only the sixth ever stem cell trial in the world. What follows is an intimate journey with the patients and scientists who risk everything to be first, said Hepner.
"Support from The Claire Friedlander Foundation always came at critical junctures in production," says Hepner. "When we needed to finance our trip to Riyadh, Saudi Arabia, for example, the CFFF was there so we could capture the importance of raising foreign money for cure research in the U.S., and to show there's a better way." Hepner continued "when we needed to check in once per month with the two patients we profiled in the clinical trial at the U. of Minnesota, a grant from the CFFF enabled us to do so. We truly could not have made this film without their support."
Peter J. Klein, President, The Claire Friedlander Family Foundation, said "the foundation supported The Human Trial to help shine a light on serious reality of living with diabetes and how scientific breakthroughs are not only possible but probable. "It is especially thrilling to see the film come to fruition and to share it with the world," said Klein.
The film will premiere in New York City on June 23rd with release at select theaters nationwide on June 24th. For tickets and information visit www.thehumantrial.com