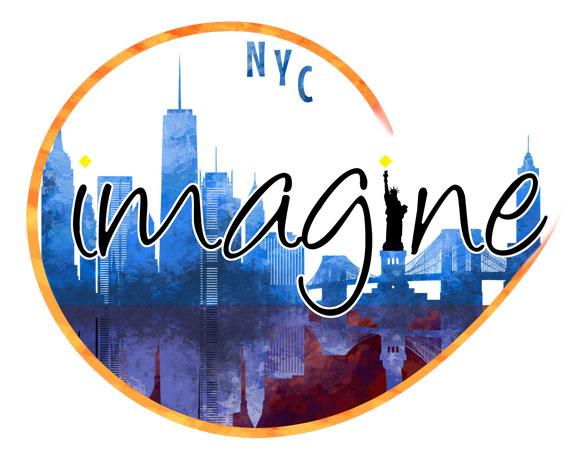 WINNERS ANNOUNCED!
The NYC Imagine Awards was created to offer formal acknowledgement to some of NYC metro's most effective and innovative nonprofit organizations. The Claire Friedlander Family Foundation is proud to sponsor the Arts & Culture Award. Over 200 of the region's top nonprofit and corporate executives attended the event where the winner in each category was announced LIVE at the 2nd annual awards gala on Tuesday, October 18, 2022 at Guastavino's. WABC-TV reporter Sonia Rincón served as Emcee.
$5,000 grants were awarded in the following categories: Social Impact, Innovation, Arts & Culture, Rising Star, and Leadership Excellence. Nearly 250 501(c)(3) organizations located in and/or serving The Bronx, Brooklyn, Manhattan, Queens, and/or Staten Island submitted applications. Of this pool of worthy applicants, 20 were selected as finalists and one in each category was announced as the winner.
The 2022 NYC Imagine Awards Winners are:
Aetna Rising Star Award : Family Legal Care
Alliant Retirement Consulting Leadership Excellence Award: The Campaign Against Hunger (TCAH) – Dr. Melony Samuels, CEO & Founder
Cerini & Associates, LLP Social Impact Award : New York Common Pantry
The Claire Friedlander Family Foundation Arts & Culture Award: Education Through Music
OneGroup Innovation Award: RIP Medical Debt
Webster Bank Fan Favorite Award: The Campaign Against Hunger (TCAH)
Peter J. Klein, President of the foundation says "We are honored to participate in such a comprehensive awards program that features the valuable and essential arts and culture organizations serving the New York City Metro area." These groups work tirelessly on often minimal budgets to provide services, education and entertainment to our growing population."
Details about NYC Imagine Awards and the list of winners in all categories are available at https://nycimagineawards.com/
Watch the event recording here:https://youtu.be/XwLBpQXHWFA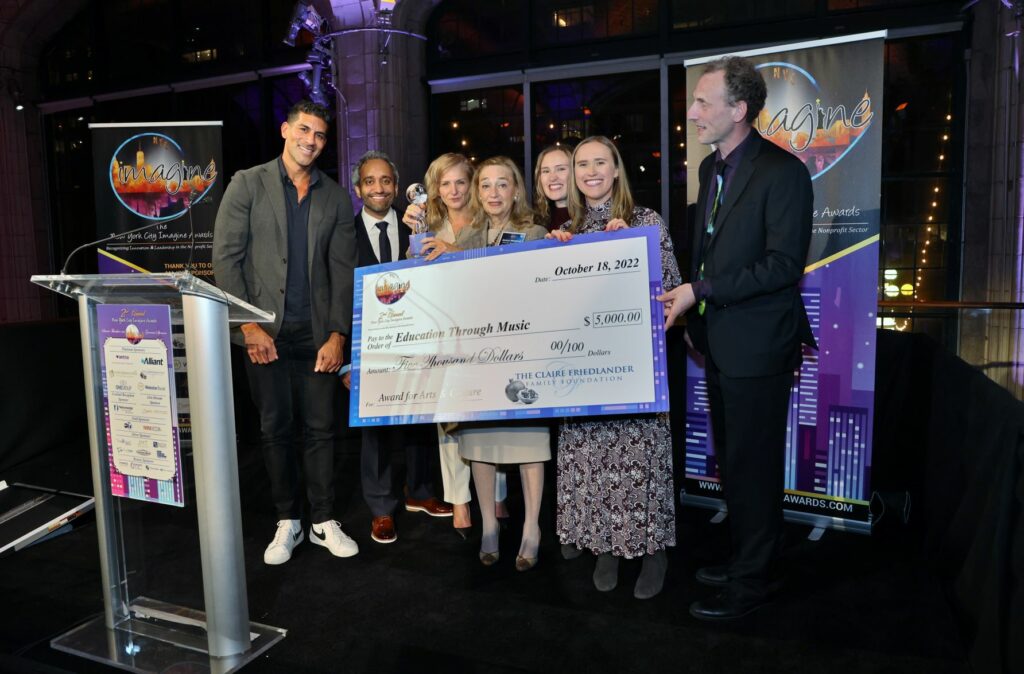 (L-R) Waleed Diab, ETM Board Member; Manoj Susarla, ETM Board Member; Christine Mickletz, ETM Sr. Development Director; Janice Weinman, ETM CEO, Claire Friedlander Family Foundation Board Members Courtney Klein, Kelly Klein, Imagine Awards Founder Ken Cerini, presenting the Arts & Culture Award.