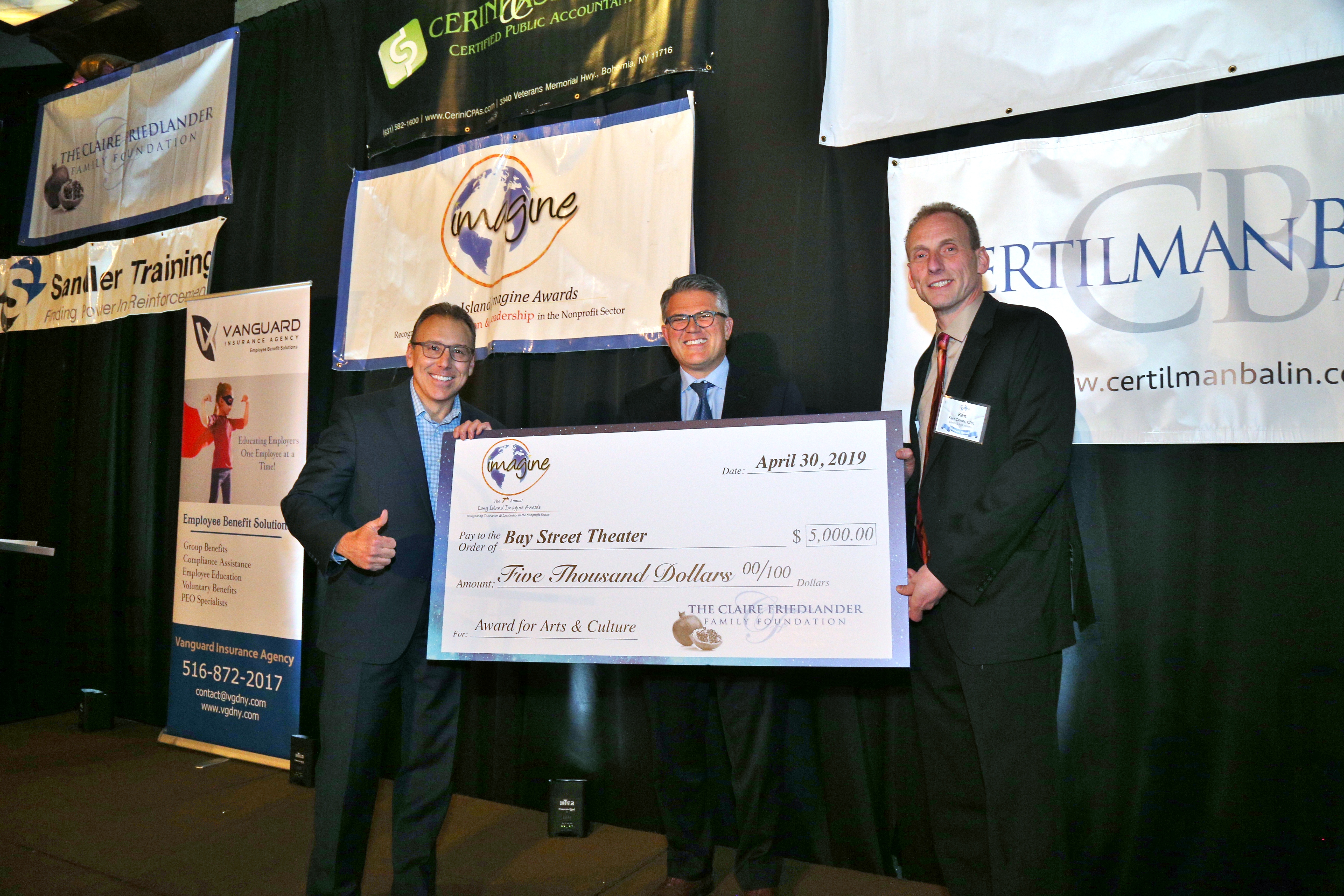 The Claire Friedlander Family Foundation is proud to continue to support the 7th Annual Long Island Imagine Awards held on Tuesday, April 30, 2019, 6-9:30pm at the Crest Hollow Country Club, Woodbury, NY. Over 450 of the region's top nonprofit executives, volunteers and corporate sponsors attended this gala event which was created to offer formal acknowledgement to some of Long Island's most effective and innovative nonprofit organizations.
Over 170 nonprofit applications were submitted to win $5,000 grants in each of five categories: Innovation, Leadership Excellence, Rising Star, Social Impact and Arts and Culture. Of this pool of worthy applicants, 20 were selected as finalists and one in each category as well as a Fan Favorite was awarded the grant LIVE at the awards ceremony. The winners are:

Cerini & Associates Social Impact Award
The Claire Friedlander Family Foundation Arts & Culture Award
Certilman Balin Leadership Excellence Award
Dr. Ellenmorris Tiegerman, Executive Director & CEO, Tiegerman
Empire National Bank Innovation Award
Vanguard Insurance Agency Rising Star Award
Helping Makes U Happy, Inc.
Nerds That Care Fan Favorite Award
Helping Makes U Happy, Inc.
Applications for the April 28, 2020 gala will open early September 2019. For more information on the winners visit https://ceriniandassociates.com/long-island-imagine-awards/